Mike Pilat retired from teaching math in July 2019, and a month later he was volunteering at Mother Marianne's West Side Kitchen as assistant director.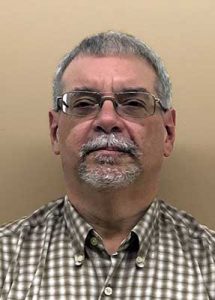 And now, a year later, he has stepped up to serve as interim director with Director Ed Morgan stepping back for health reasons.
Mike holds a master's degree from SUNY Cortland and had been a math teacher for 36 years, spending the last 20 years of his career at Westmoreland High School. He is a past president of the Westmoreland Teachers Association.
A member of Sacred Heart/St. Mary's Church in New York Mills, Mike is not new to volunteering. He was a big brother with the Big Brother/Big Sister organization for 12 years, and he volunteered for a number of years at the Boilermaker walk.